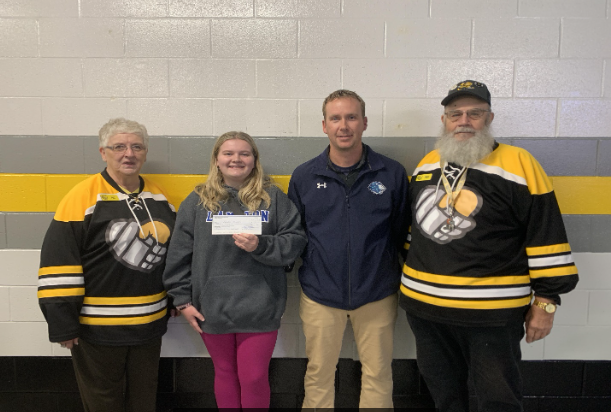 November 30th, 2022
Sarnia, ON – As part of the Sarnia Sting Community Fund, Sting Assists recently distributed its first academic scholarship to Elora Powell.
Powell, a Sports and Recreation Management student at Lambton College, was the proud recipient of the 2022-2023 SSCF-Sting Assists Academic Scholarship.
The SSCF-Sting Assists Academic Scholarship is one of three scholarships Sting Assists awards each year. This specific scholarship is awarded to a high school graduate entering full-time, first-year studies in Lambton College's Sports and Recreation Management program.
The applicants are considered not only for their academic performance but also for their involvement within the community. Should the applicant meet all of these criteria, the Sting Assists Community Fund will present them with the scholarship to help further their education and future.
This year's scholarship recipient, Elora Powell, was awarded $2,000 for her extensive community involvement with local minor hockey and the Sarnia Humane Society, as well as her outstanding academic performance.
Elora's scholarship acceptance marks the first of many to come for the Sting Assists Community Fund. She will be recognized and presented with her scholarship at a Sarnia Sting home game later this season.